Ed Horvath Tournament
---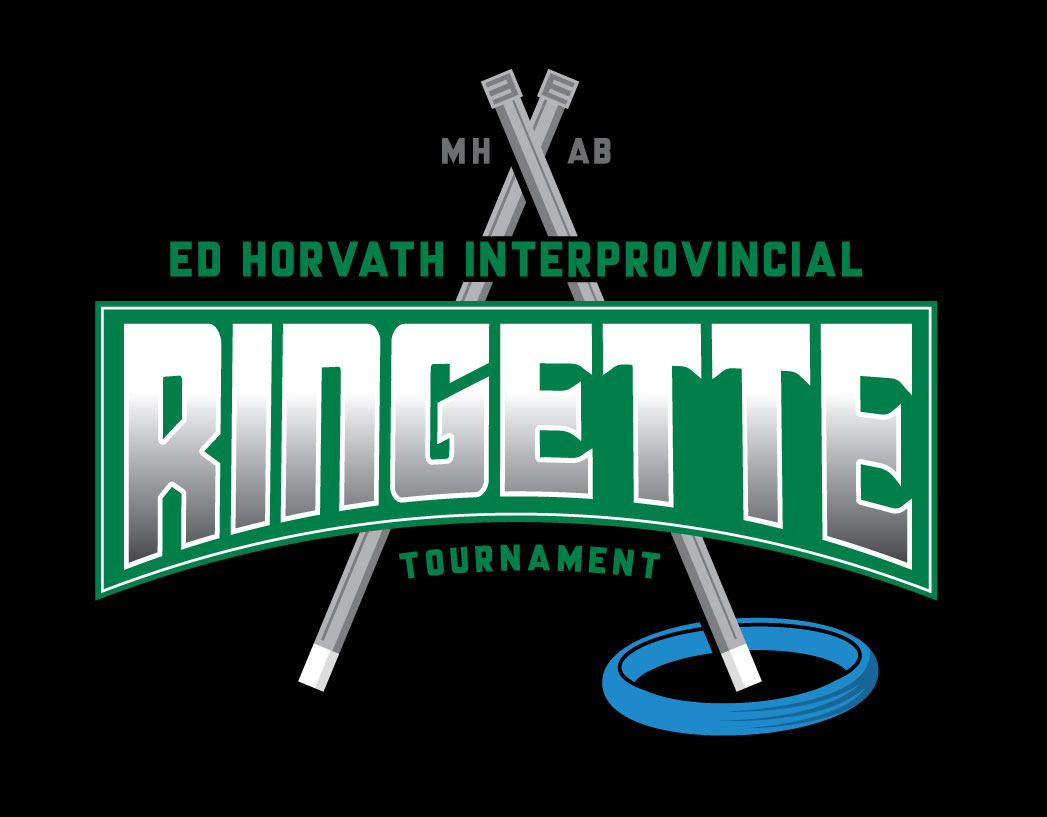 December 2-4, 2022
Medicine Hat, Alberta
NEW in 2022, 5 Game Guarantee!
2022 Details
Divisions Accepted: U10 Step 1, U10 Step 3, U12B, U14B, U16B, U19B, Open B, Open C
Location: Kinplex Arena, Hockey Hounds Arena and Big Marble Go Centre, all in Medicine Hat, Alberta
Rules and Info: Click Here
Host Hotels: Provided on acceptance
Fees: $600-1050
REGISTRATION LINK: https://forms.gle/A9CRHbTMNkHA9Ypw9
Application deadline: October 9, 2022
Refund/Cancellations deadline: if cancelled before November 18, 2022 full refund will be provided. If cancelled on or after November 18, 2022, the full registration will be charged unless we are able to find a replacement team to fill the spot, in which case you will receive a refund less a $50 admin fee.
Notification of Acceptance date: October 12, 2022
FAQs:
Questions? Please contact tournament@mhringette.com
About the Ed Horvath Tournament
Each year, Medicine Hat Ringette Association hosts the Ed Horvath Interprovincial Classic which is one of the largest Ringette tournaments in Western Canada.

Our tournament takes it's name from Ed Horvath, a Ringette parent, coach, and current referee who was instrumental in the start-up and growth of the sport of Ringette in Medicine Hat and Southern Alberta in the 1980's.

The Ed Horvath Interprovincial Classic is typically held at the beginning of December each year. With Medicine Hat situated near the Saskatchewan border, it is a unique tournament in that teams from both Alberta and Saskatchewan are often in attendance. All participating teams play four games, athletes receive a fun swag bag and enjoy a weekend of friendship and fun!
Questions?
Please contact us, tournament@mhringette.com
---
Information for the 2021 Tournament:
Tournament Program
Our tournament program has gone digital!
Visit EdHorvath.ca for schedule, team lists, vaccine passport information and more!
(Prefer paper? Cool, click here to download a .pdf of the Participating Teams or the Master Schedule.)
Team Pictures
Local photographer Kim Bratvold will be around the tournament all weekend snapping team action shots. To access the galleries and download your favorite pics: 1) go to https://kimbratvoldphotography.pixieset.com/ 2)click on galleries 3) find your team. They can also look up kimbratvoldphotographysports on Instagram and the website link will also be there.
Tournament Gear
Missed out on tournament hoodie and t-shirt pre-sales? Don't worry we'll have a few extra for sale at the tournament!
Featuring the NEW Ed Horvath Ringette Tournament logo and all participating team names on the back. Limited sizes available.
$50 Hoodie $30 T-shirt
Available for purchase at the Kinplex Arena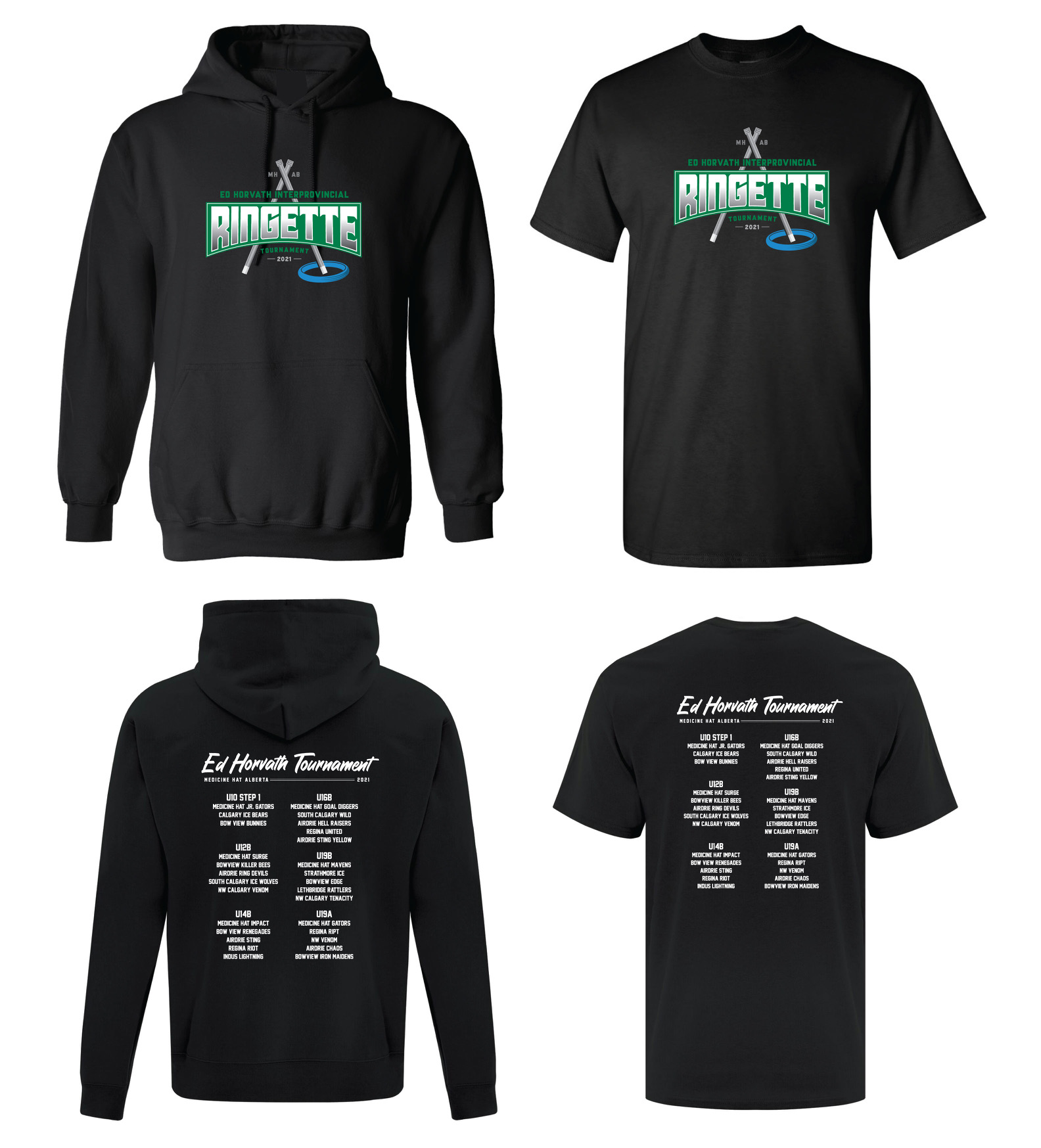 Coaches Package
Coaches packages has all been emailed to participating teams. If you still need yours click here to download the 2021 Ed Horvath Coaches package we also added some Quick Notes.
Stay to Play:
This tournament is made possible by our sponsors. Please
book direct
with a sponsor hotel listed below.
(Click here to print the hotel list.)
Provincial Covid-19 Safety Measures
Protocols for the Ed Horvath Tournament can be downloaded: Ed Horvath Tournament Safety Measures
Current covid-19 information about the requirements at City of Medicine Hat facilities: https://www.medicinehat.ca/en/community-safety-and-support/covid-19.aspx
Sponsorship Package is Now Available
Support a great local tournament with over 400 athletes, 25 out of town teams from across Alberta and Saskatchewan.
Contact Scott for more information on how to become a sponsor scott.mcdowall@broganenergy.com